Cavatelli with asparagus and stracciatella cheese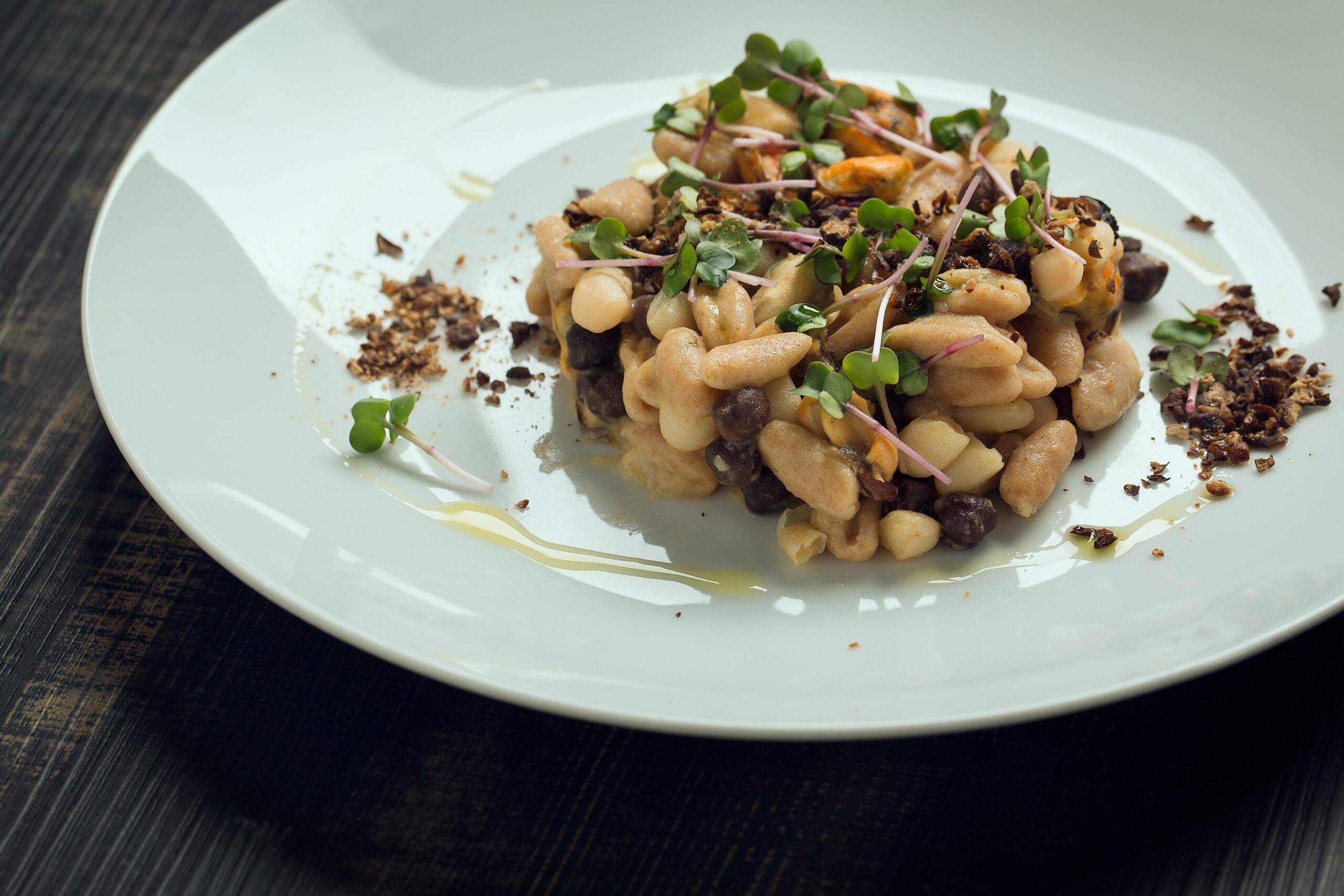 Preparation: 1 h. and 40 min.

Ingredients:
450g of Maffei Cavatelli
600g of fresh asparagus
60g of butter
150g of stracciatella cheese
1 white onion
40g of Parmigiano Reggiano
Salt and Pepper q.s.
Pine nuts q.s.

Method:
Clean and wash the asparagus, removing the hardest part of the stem. Cut them into small pieces and boil them for about 10 minutes in salted water, adding the tips only after the first 5 minutes of cooking, to ensure that they remain crunchy. In a non-stick pan, sauté the chopped onion in about 40g of butter. Add the boiled asparagus and leave them to flavor for a few minutes. Cook the cavatelli in abundant salted water, drain when al dente and pour them into the asparagus pan. Add the remaining butter, grated cheese and fresh stracciatella. Stir for a few minutes. Finally, serve, decorating with some pine nuts.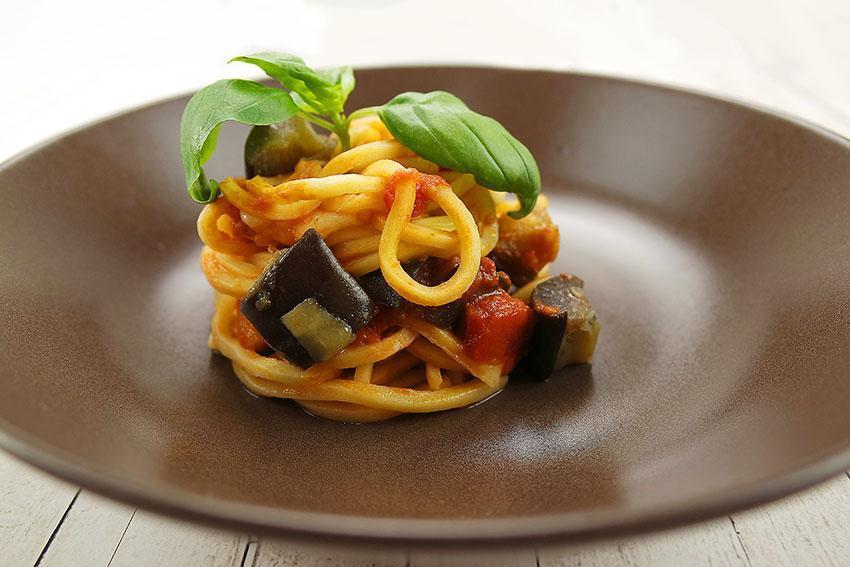 Serves: 4 Level: easy Preparation: 30 min Ingredients: 500 g Maffei…
FIND OUT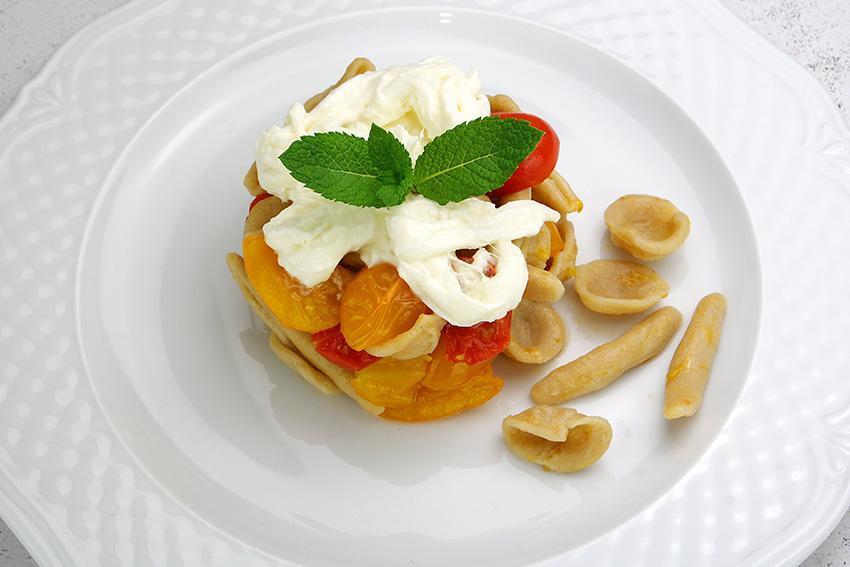 Serves: 4 Level: easy Preparation: 20 min Ingredients: 400 g Maffei…
FIND OUT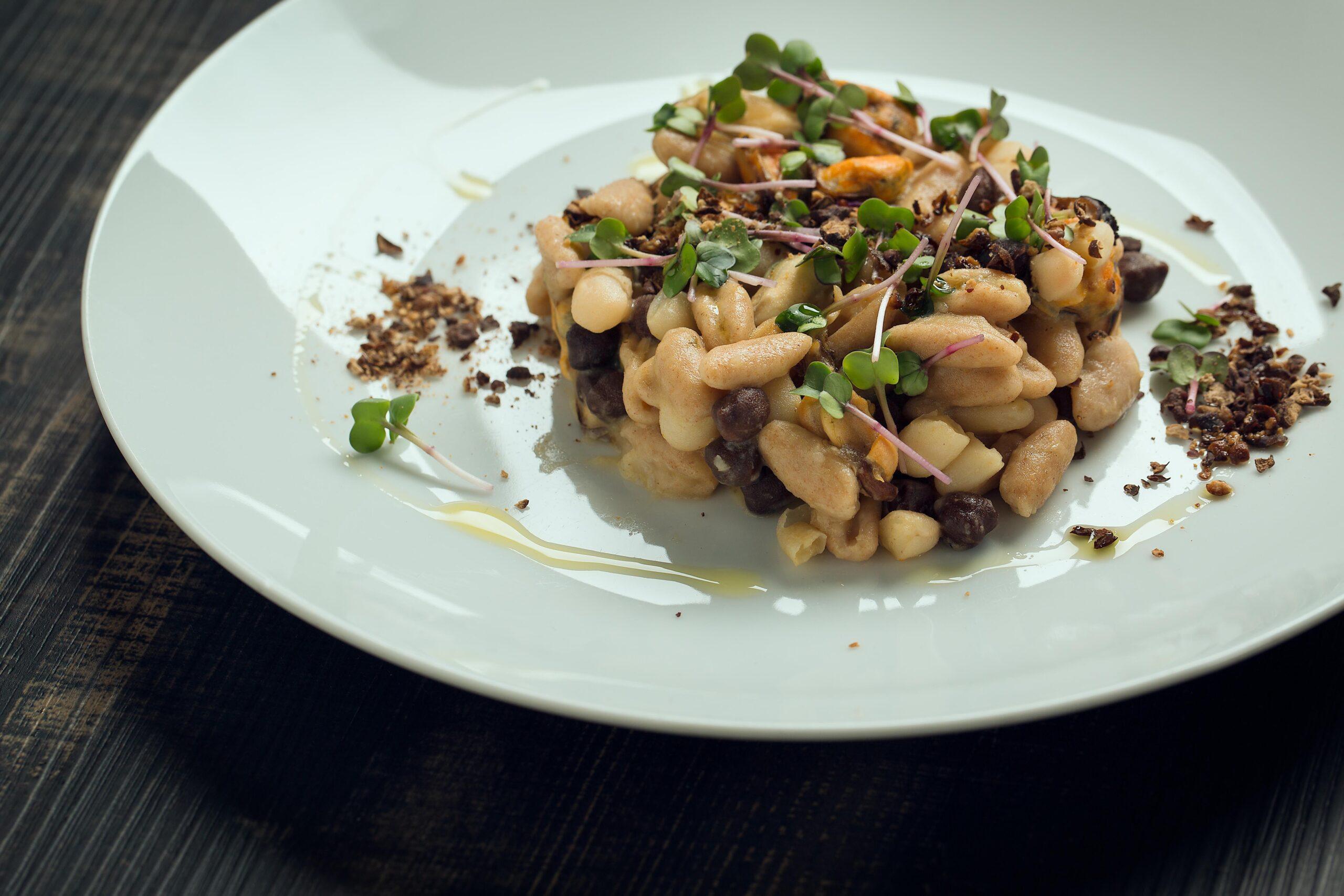 Serves: 4 Level: average Preparation: 50 min Ingredients: 350 g Maffei…
FIND OUT