Cavatelli with black chickpeas and mussels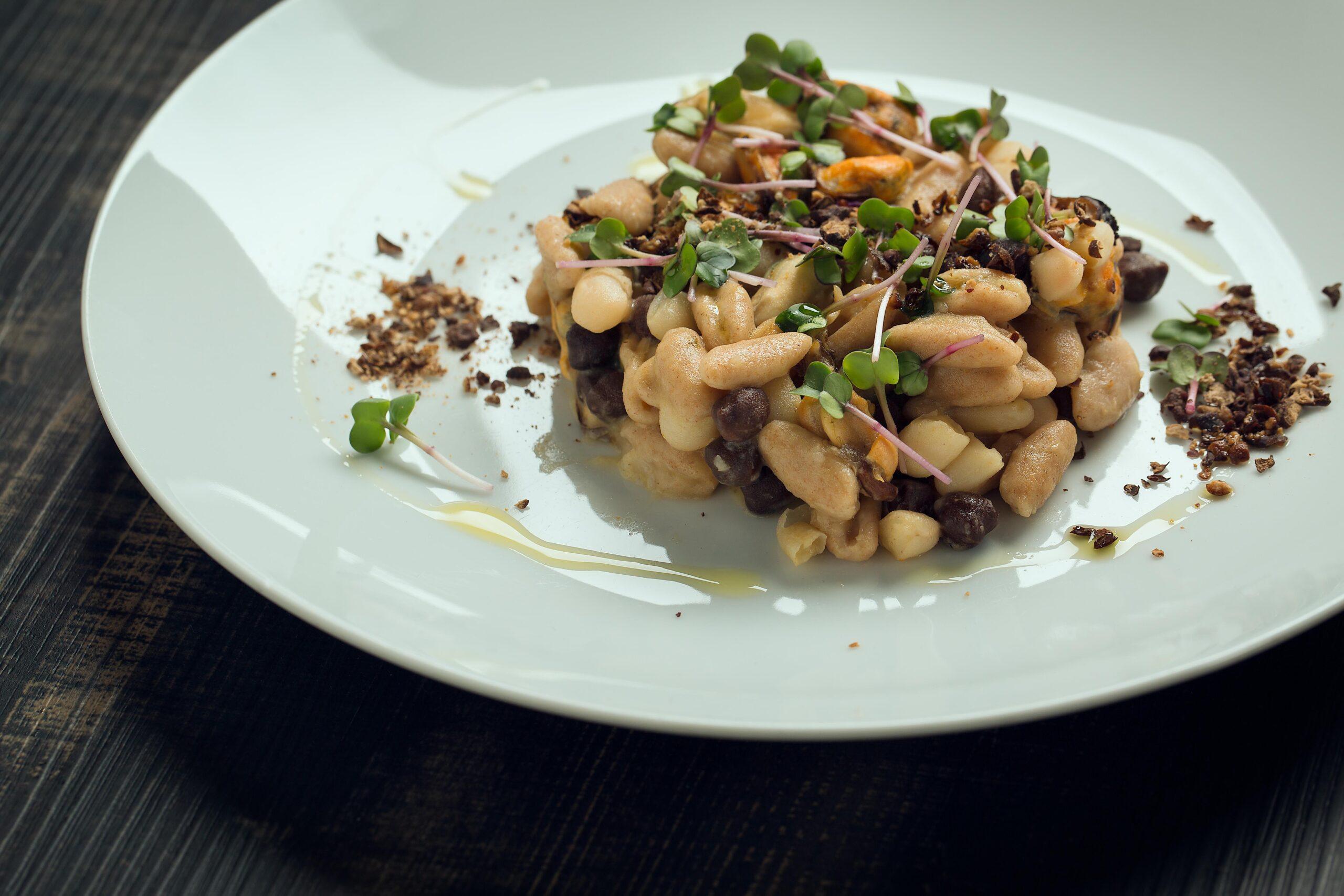 Ingredients:
350 g Maffei cavatelli
120 g cooked beans
120 g cooked black chickpeas
800 g black mussels
Garnishment
80 g dried black chickpease

Method:
Cook the black beans and chickpeas (put in the water from the day before) in two separate pots with water, onion, bay leaf and celery.
Lightly brown a clove of garlic and a stalk of parsley in the pan and open the mussels. As soon as they are opened, turn off the heat and extract only the pulp. Strain the broth and set aside.
Take 20 grams of boiled black chickpeas, rinse them under running water, dry them and roll them into a baking dish on parchment paper, bake at 100° for about 1 hour and then pass them to the blender.
Put the previously filtered mussel in a pan, bring it to the boil and pour the cavatelli. Then add the boiled black beans and chickpeas. When cooked, add the mussels pulp and stir in a drizzle of extra virgin olive oil. Serve, ending with a sprinkling of dried black chickpeas.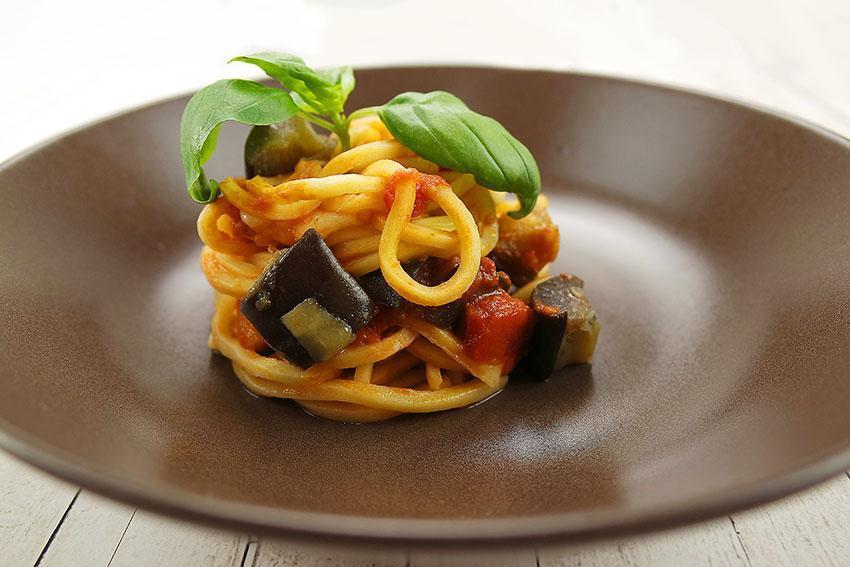 Serves: 4 Level: easy Preparation: 30 min Ingredients: 500 g Maffei…
FIND OUT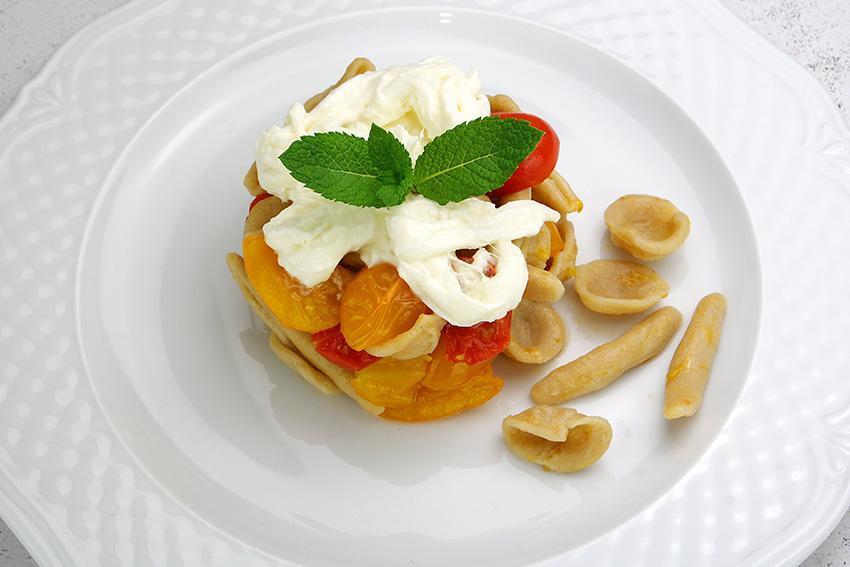 Serves: 4 Level: easy Preparation: 20 min Ingredients: 400 g Maffei…
FIND OUT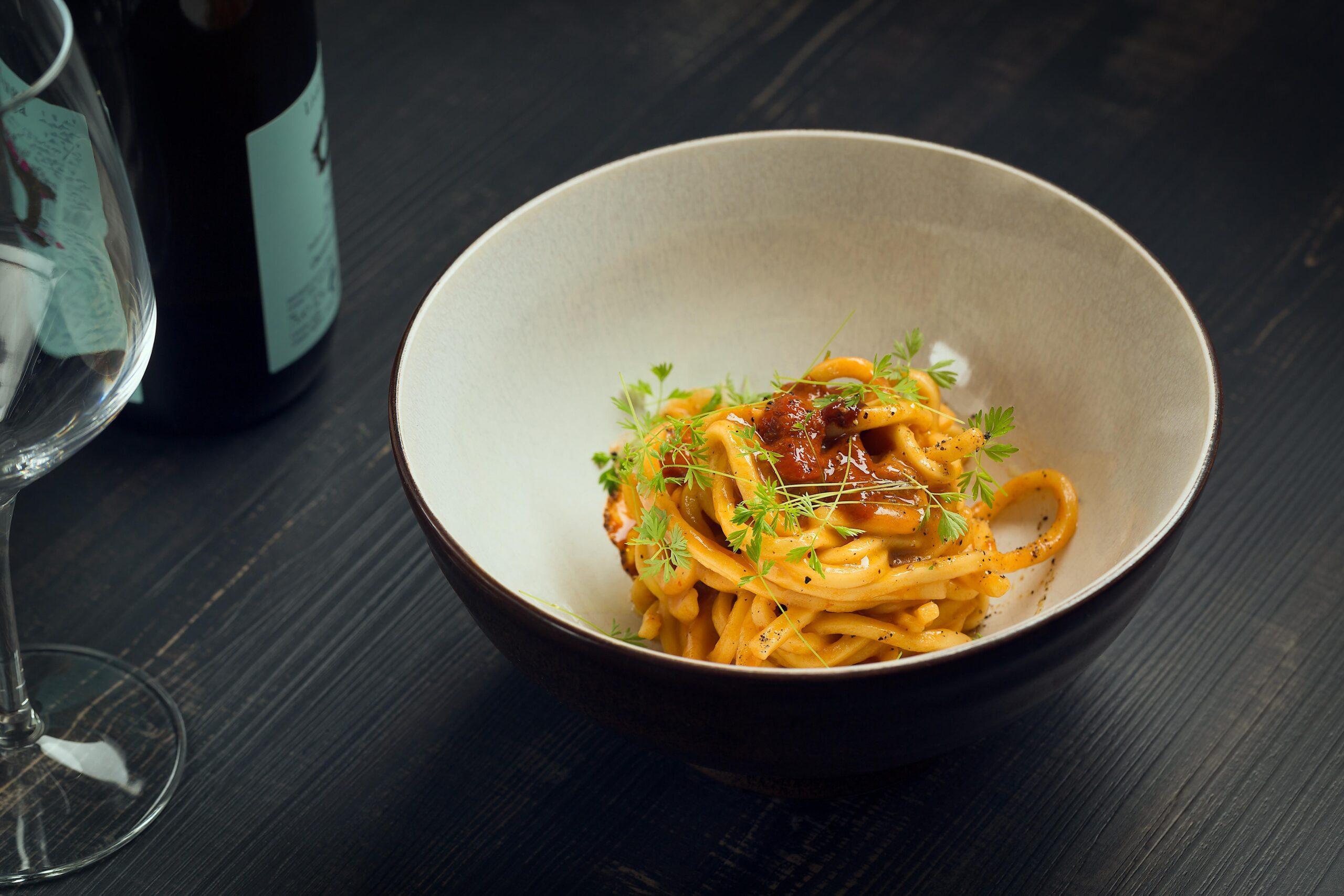 Serves: 4 Level: easy Preparation: 15 min Ingredients: 400 g Maffei…
FIND OUT