Troccoli with sea urchins, garlic, oil and ginger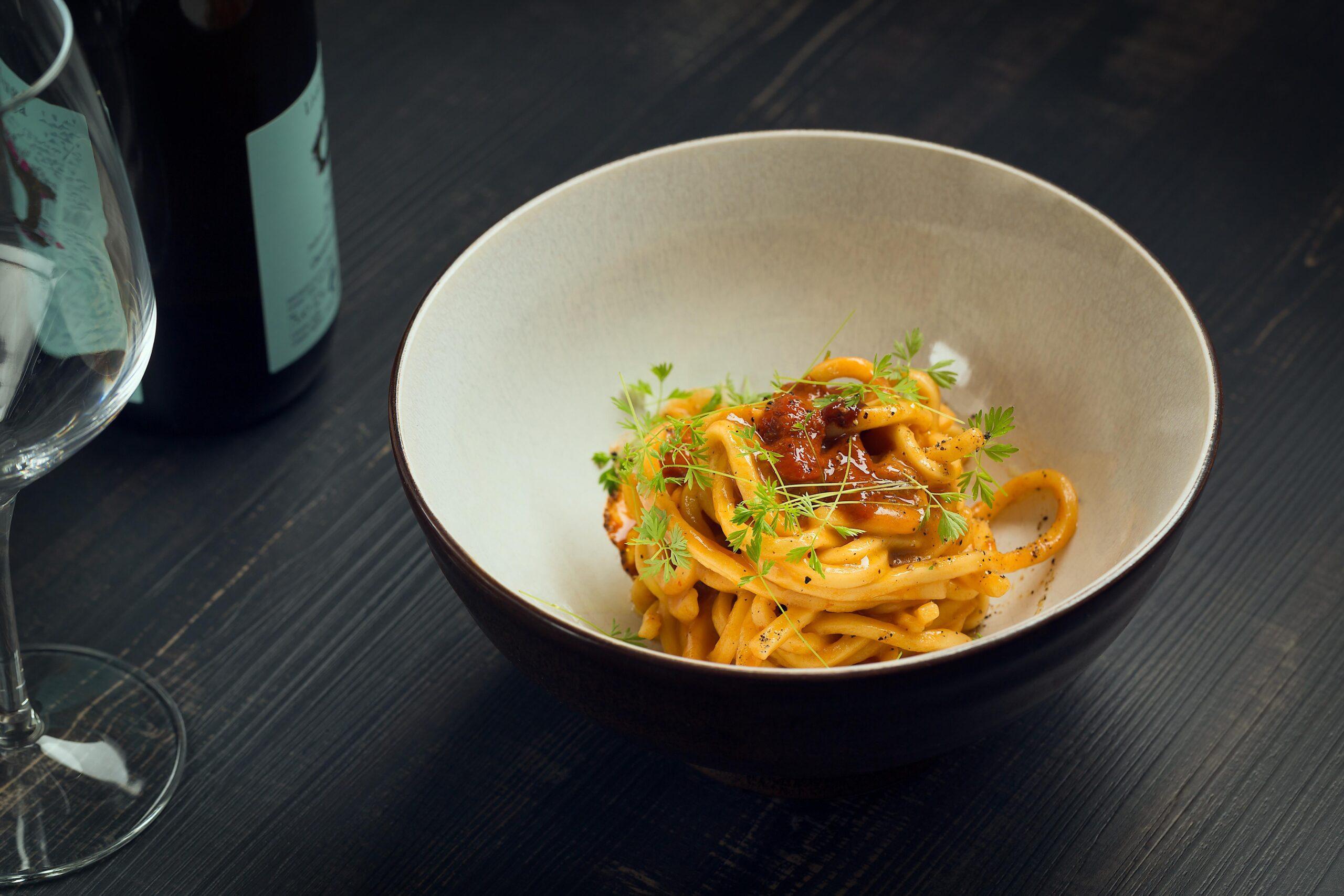 Ingredients:
400 g Maffei troccoli
25 sea urchins
10 g ginger
1 garlic clove
Garnishment
parsley
pepper

Method:
Clean the sea urchins with a spoon, extracting the pulp.
Lightly emulsify the urchins pulp with a drizzle of extra virgin olive oil and set aside.
Bring the water to a slightly salted boil and dip the troccoli in it.
Meanwhile, make a light chopped garlic and grate the ginger and let it go in a pan with plenty of extra virgin olive oil. 3/4 of the cooking time, drain the pasta and finish cooking it in the pan.
When cooked, stir everything out of the heat with the urchins pulp and a light sprinkling of parsley.
Serve and finish with freshly ground pepper.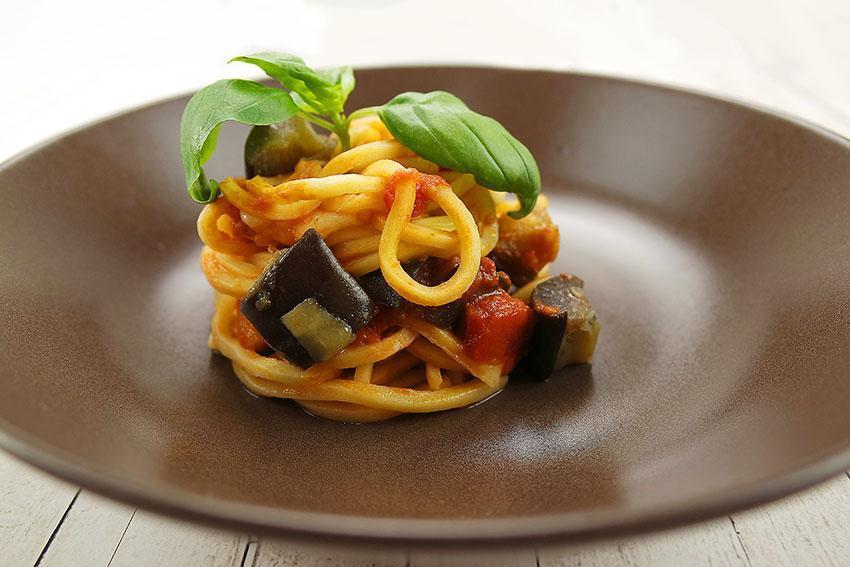 Serves: 4 Level: easy Preparation: 30 min Ingredients: 500 g Maffei…
FIND OUT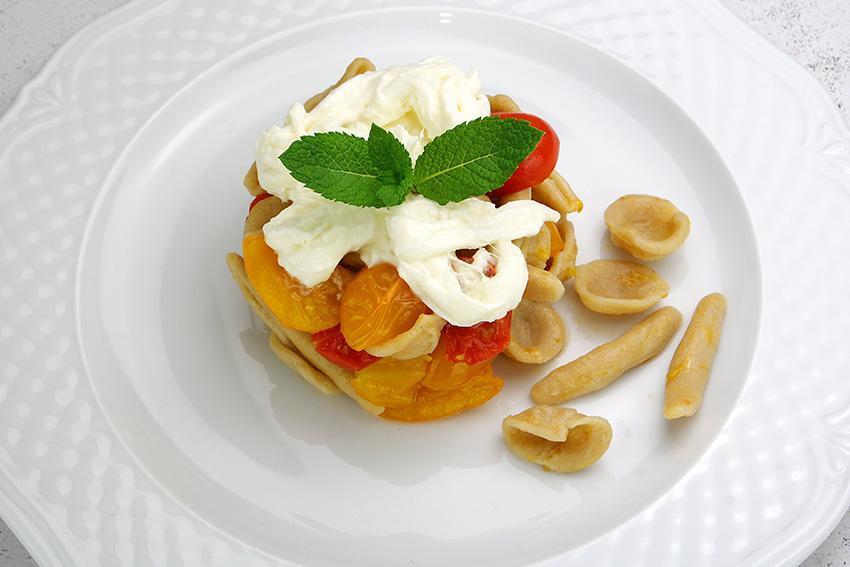 Serves: 4 Level: easy Preparation: 20 min Ingredients: 400 g Maffei…
FIND OUT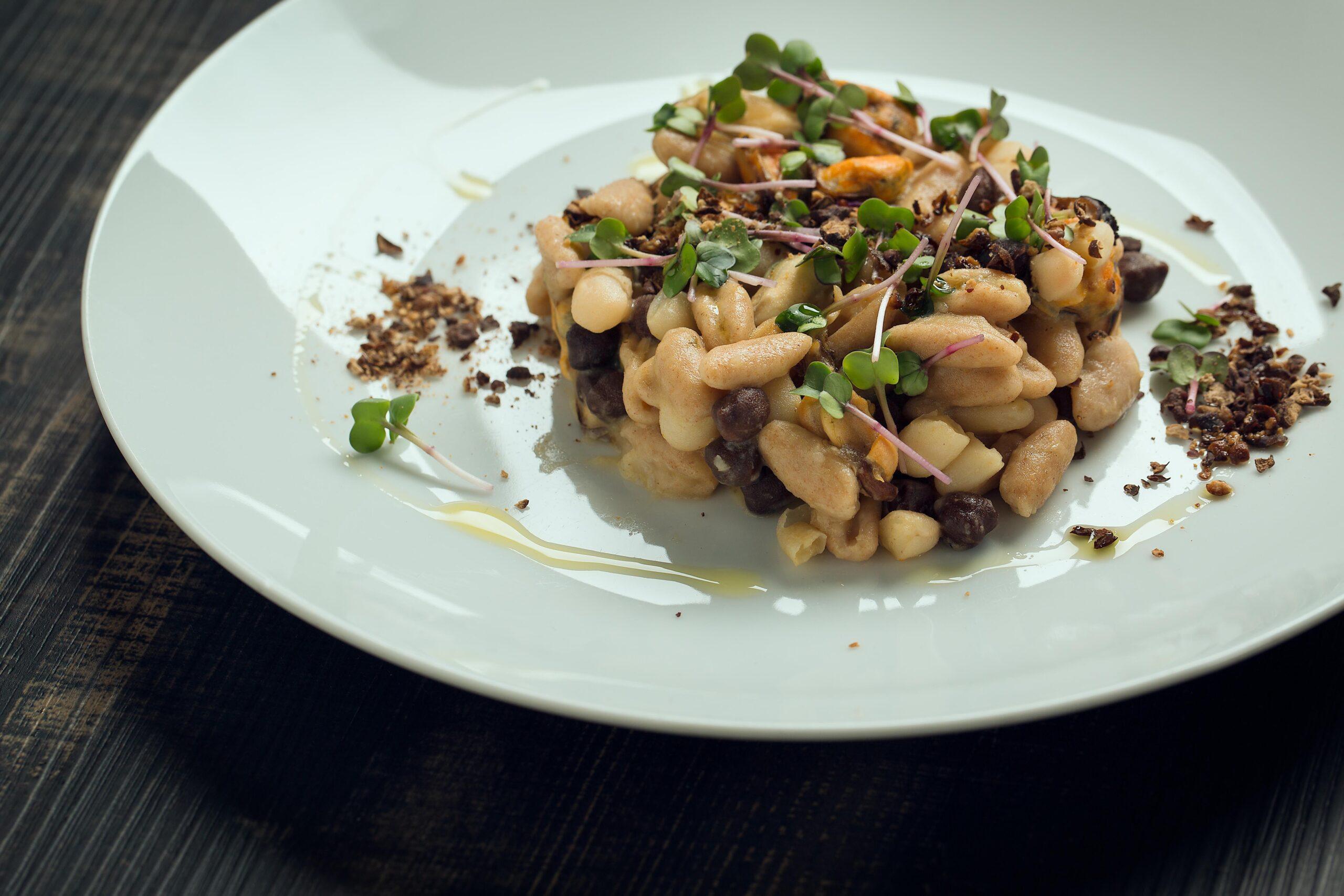 Serves: 4 Level: average Preparation: 50 min Ingredients: 350 g Maffei…
FIND OUT