Gnocchetti with pumpkin and rabbit meat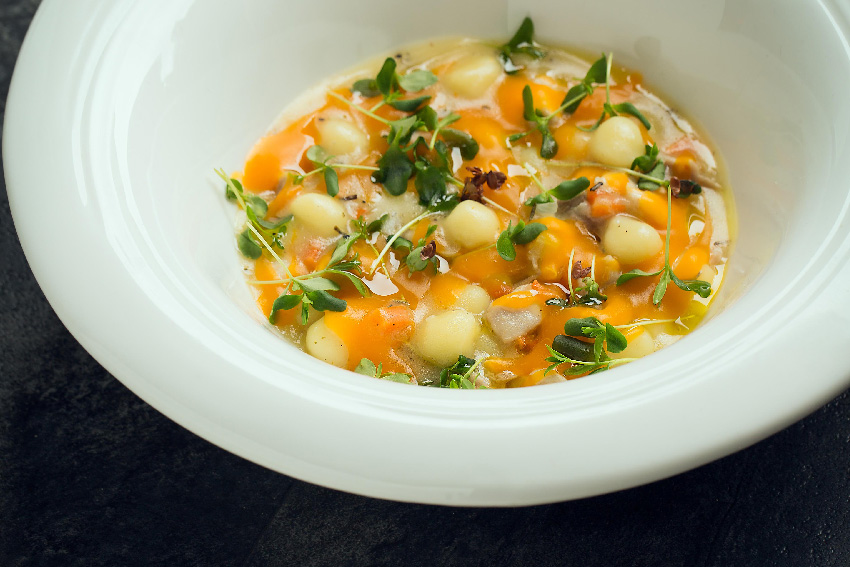 Ingredients:
300 g gnocchetti
300 g pumpkin
250g minced rabbit meat
2 Carrots
1 Onion
Celery
20gr white wine
Garnishment
sage

Method:
Clean and cut the pumpkin into large cubes and place it in a paper wrapping. Bake in the oven for 20 minutes at 240° with oil, salt and sage. Then whisk it all with a little hot water to make a pumpkin cream.
Now make a bronoise of celery, carrot and onion and cook in the pan. Add the minced rabbit and, after browning well, add the white wine. Cook the gnocchetti directly inside the pan with our white rabbit ragu.
Finish cooking and serve, adding a generous amount of pumpkin cream.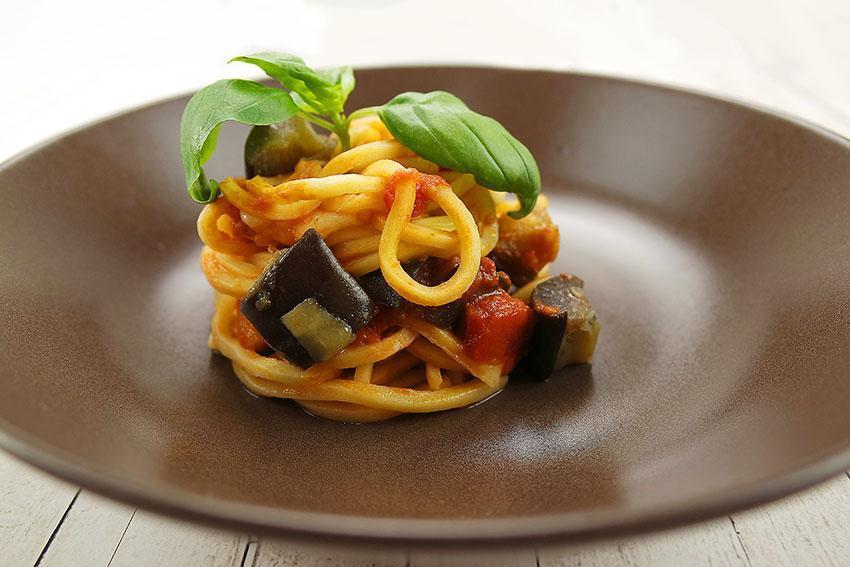 Serves: 4 Level: easy Preparation: 30 min Ingredients: 500 g Maffei…
FIND OUT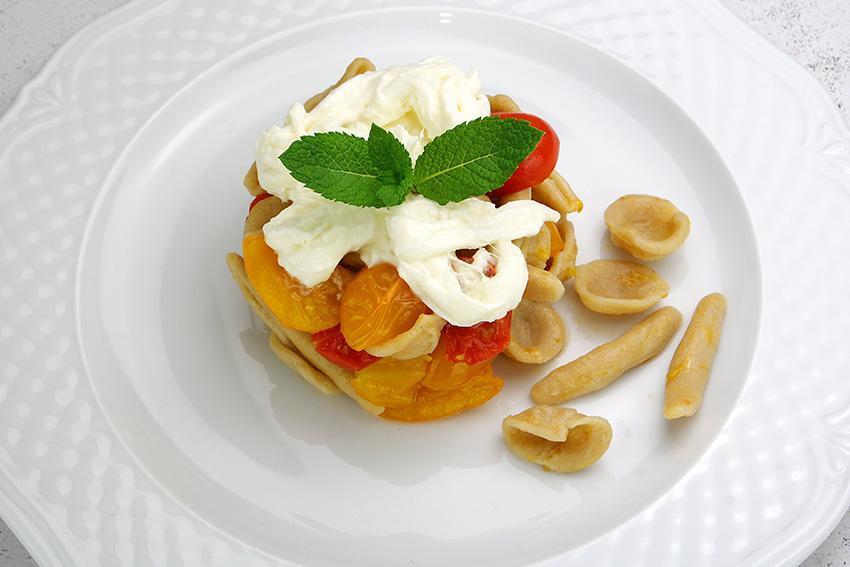 Serves: 4 Level: easy Preparation: 20 min Ingredients: 400 g Maffei…
FIND OUT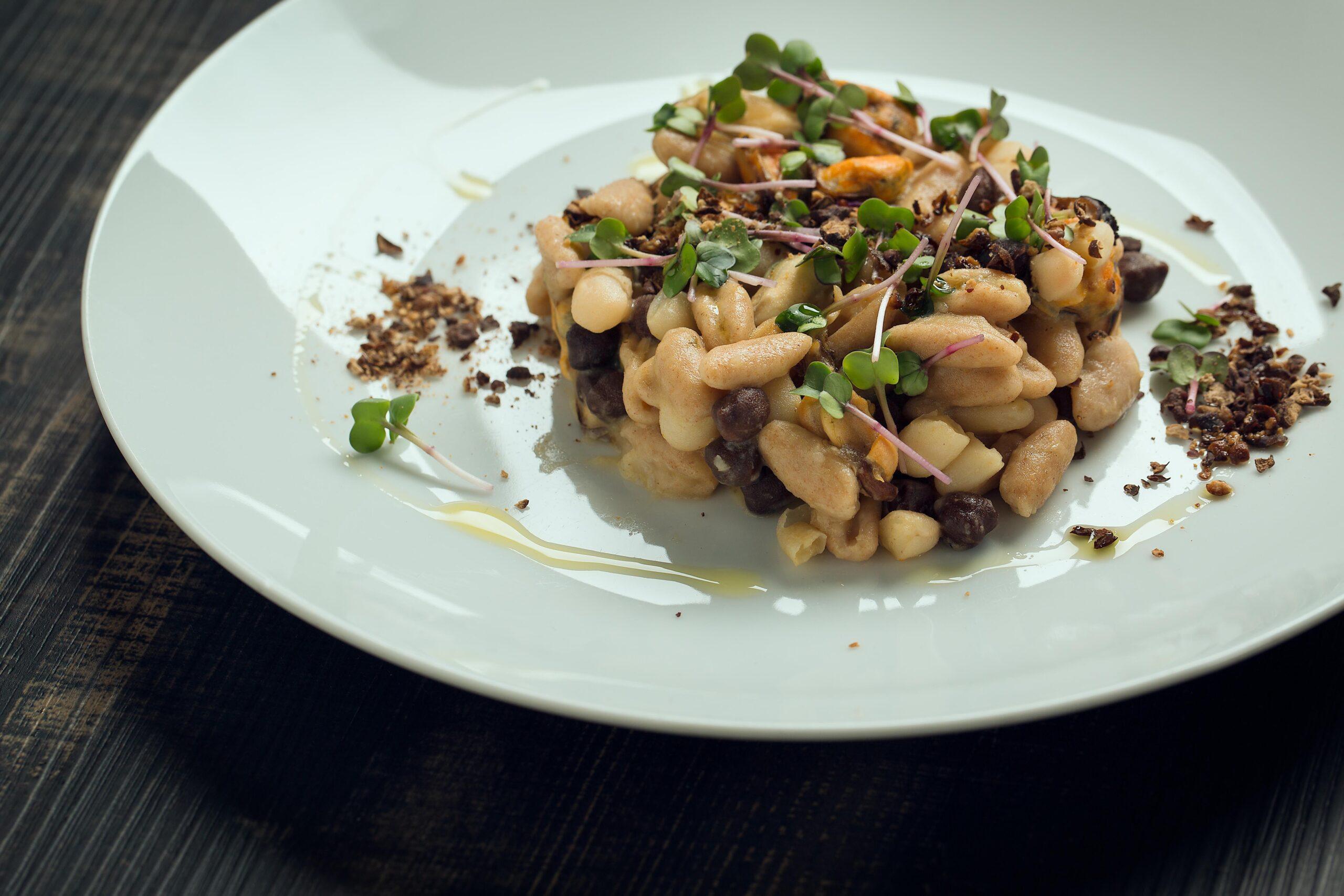 Serves: 4 Level: average Preparation: 50 min Ingredients: 350 g Maffei…
FIND OUT