Tagliolini with truffle and porcino mushrooms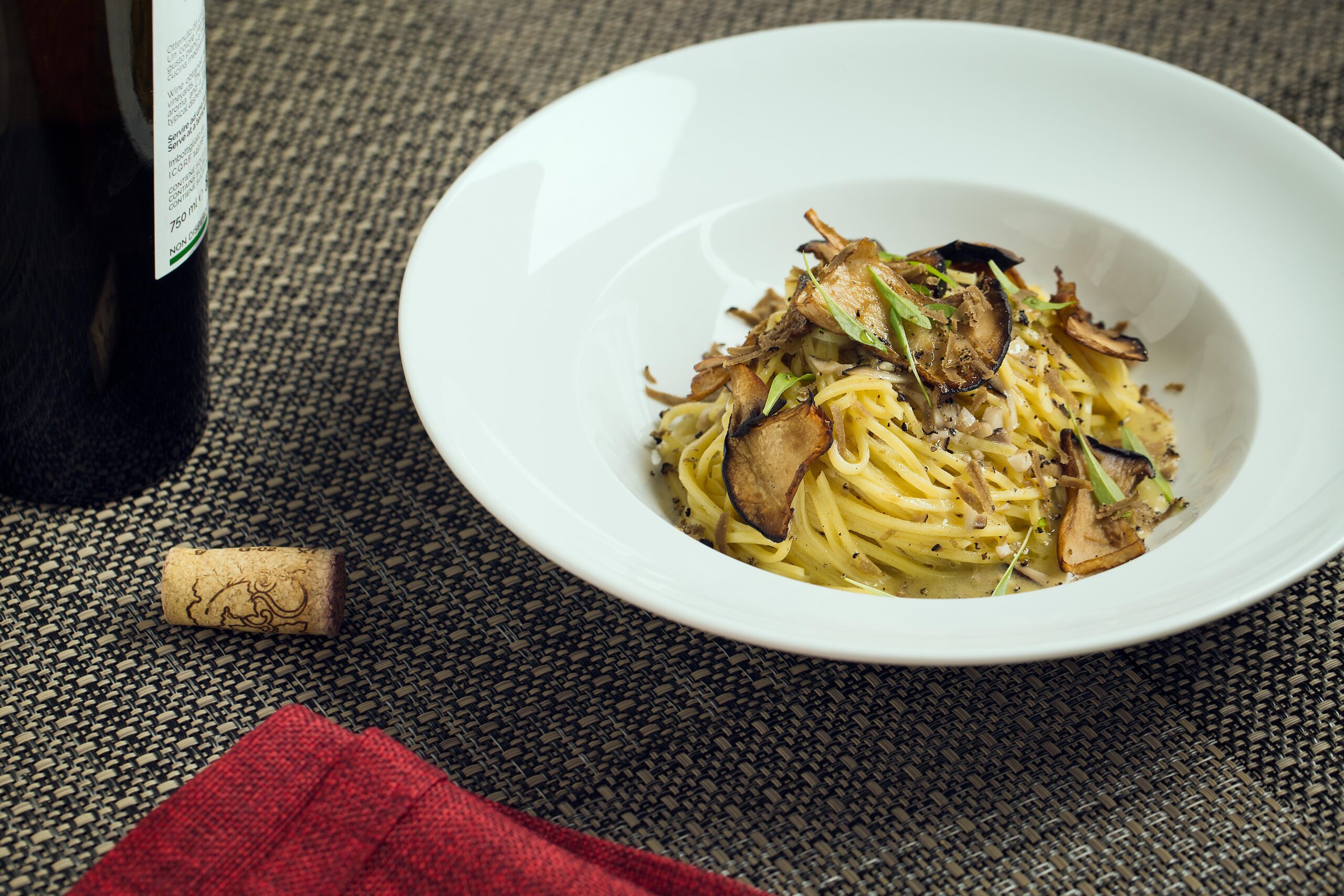 Ingredients:
30 g butter
400 g tagliolini
3 porcino mushrooms
1 garlic clove
Garnishment
50 g black truffle

Method:
Slice the mushrooms by the height by making whole slices.
Lightly fry the mushrooms in a pan, seasoning with rosemary flavored oil.
Coarsely chop the remaining parts of the mushroom and sauté in a pan with a drizzle of oil and a clove of garlic.
Boil the tagliolini for a couple of minutes and finish cooking in the pan with the chopped mushrooms. Turn off the heat and stir in a knob of butter and plenty of grated black truffle. Serve and finish with the fried sliced porcino.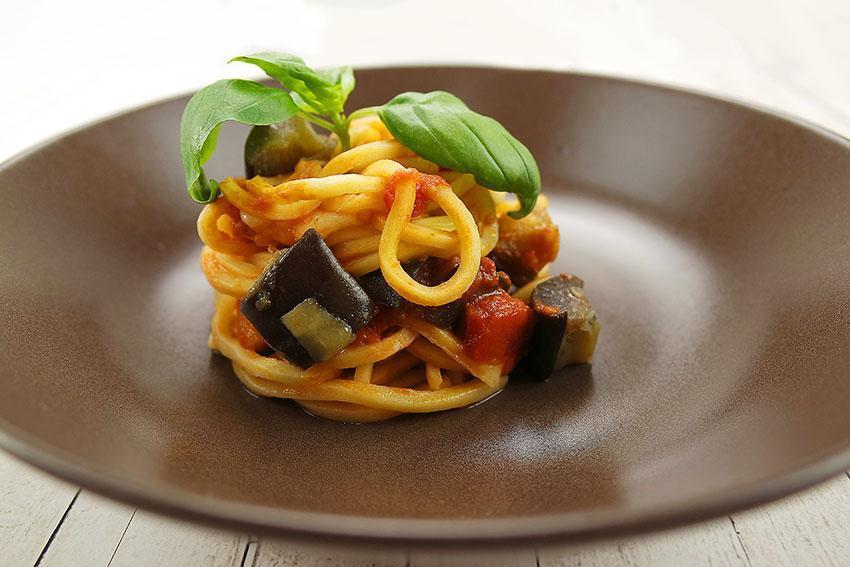 Serves: 4 Level: easy Preparation: 30 min Ingredients: 500 g Maffei…
FIND OUT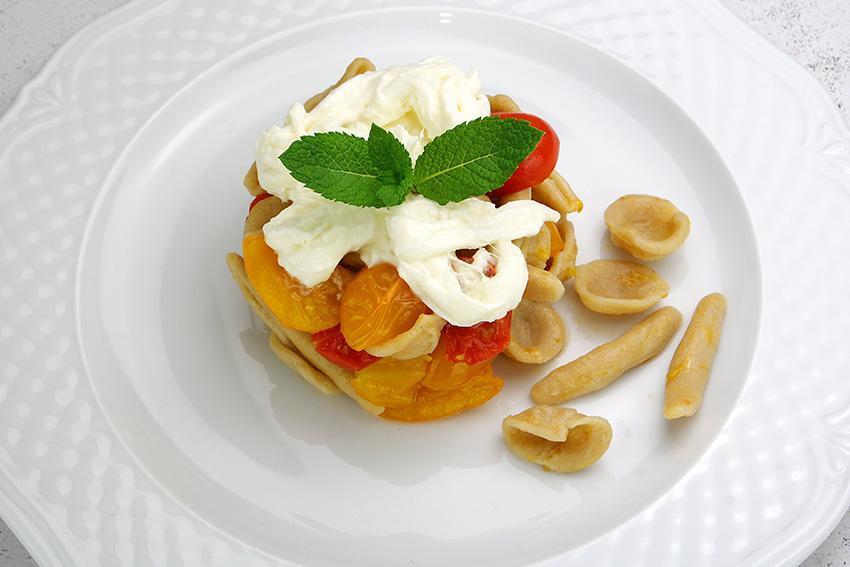 Serves: 4 Level: easy Preparation: 20 min Ingredients: 400 g Maffei…
FIND OUT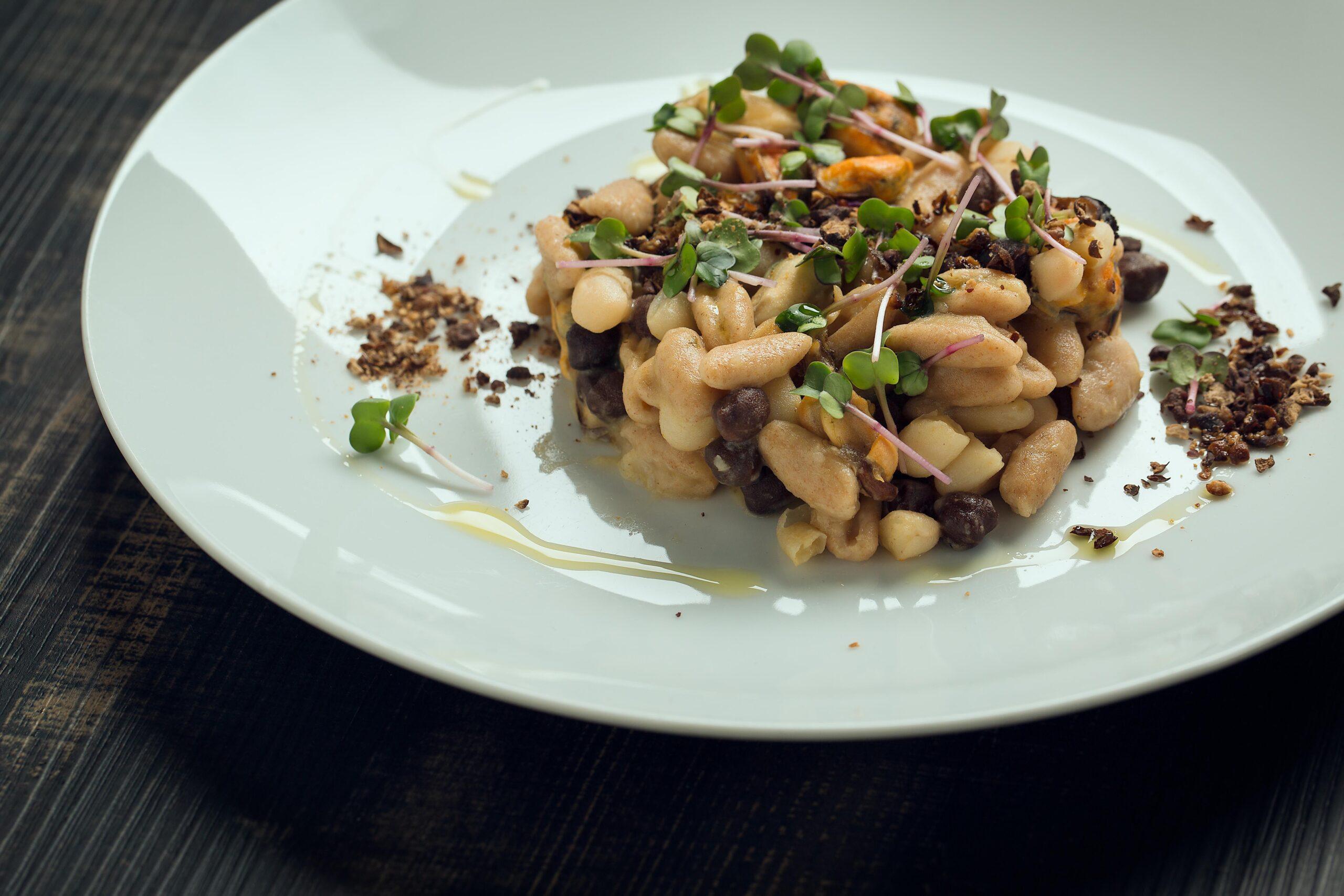 Serves: 4 Level: average Preparation: 50 min Ingredients: 350 g Maffei…
FIND OUT