Tortellini in broth with cheek lard and saffron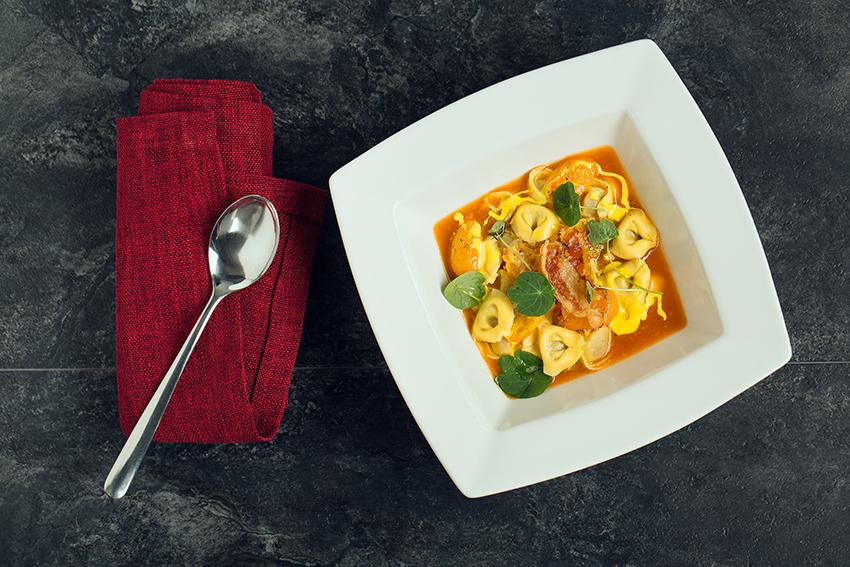 Ingredients:
300 g tortellini
250 g beef meat
100g cheek lard
50g grated parmigiano cheese
1 packet of saffron
5 cherry tomatoes
Celery
Carrots
Onion
Rosemary
basil
Garnishment
fresh leaves

Method:
Prepare the broth with the beef: lightly toast the vegetables, the herbs and the meat. Add the water and cook.
Bring the oven to 220 degrees and toast the cheek lard slices.
Separately, prepare a cream by diluting the saffron in a little broth adding the grated Parmigiano cheese.
Bring the filtered broth to the boil and cook the tortellini in it. Serve by adding the crispy cheek lard waffles and a generous dose of saffron cream.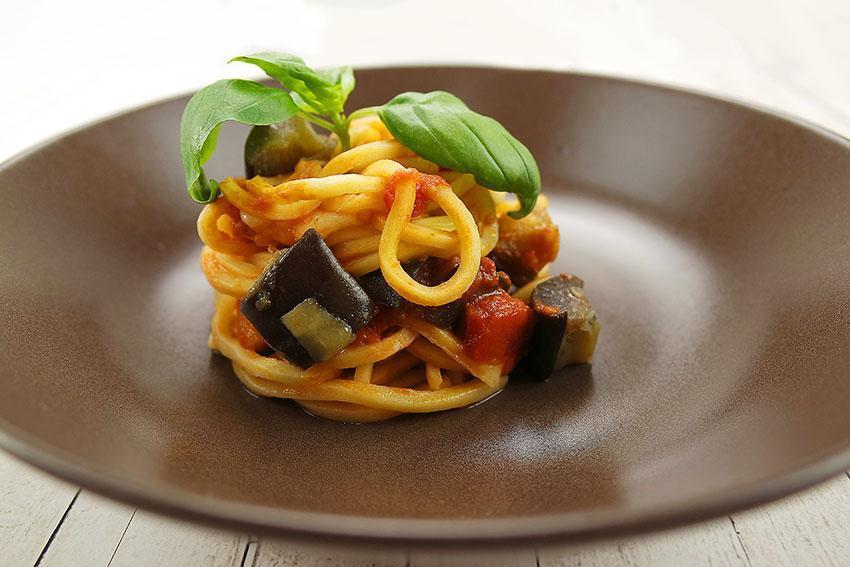 Serves: 4 Level: easy Preparation: 30 min Ingredients: 500 g Maffei…
FIND OUT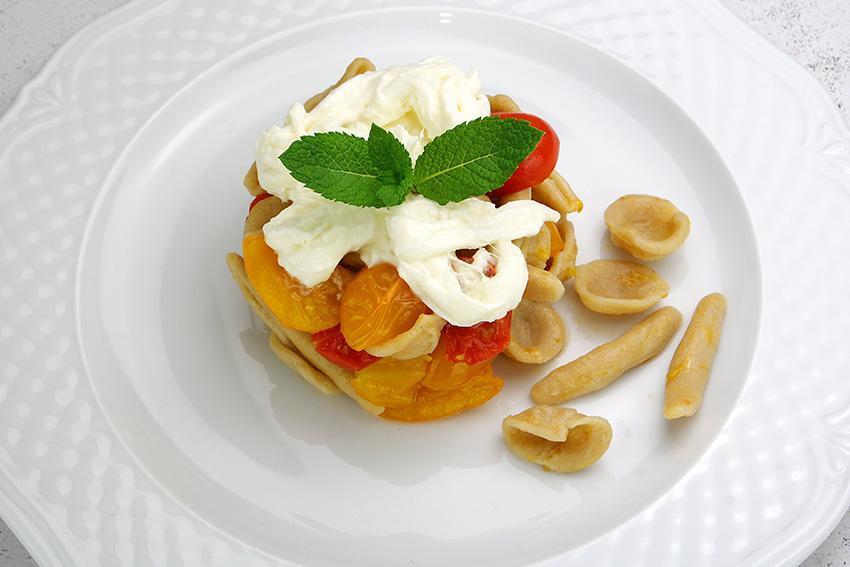 Serves: 4 Level: easy Preparation: 20 min Ingredients: 400 g Maffei…
FIND OUT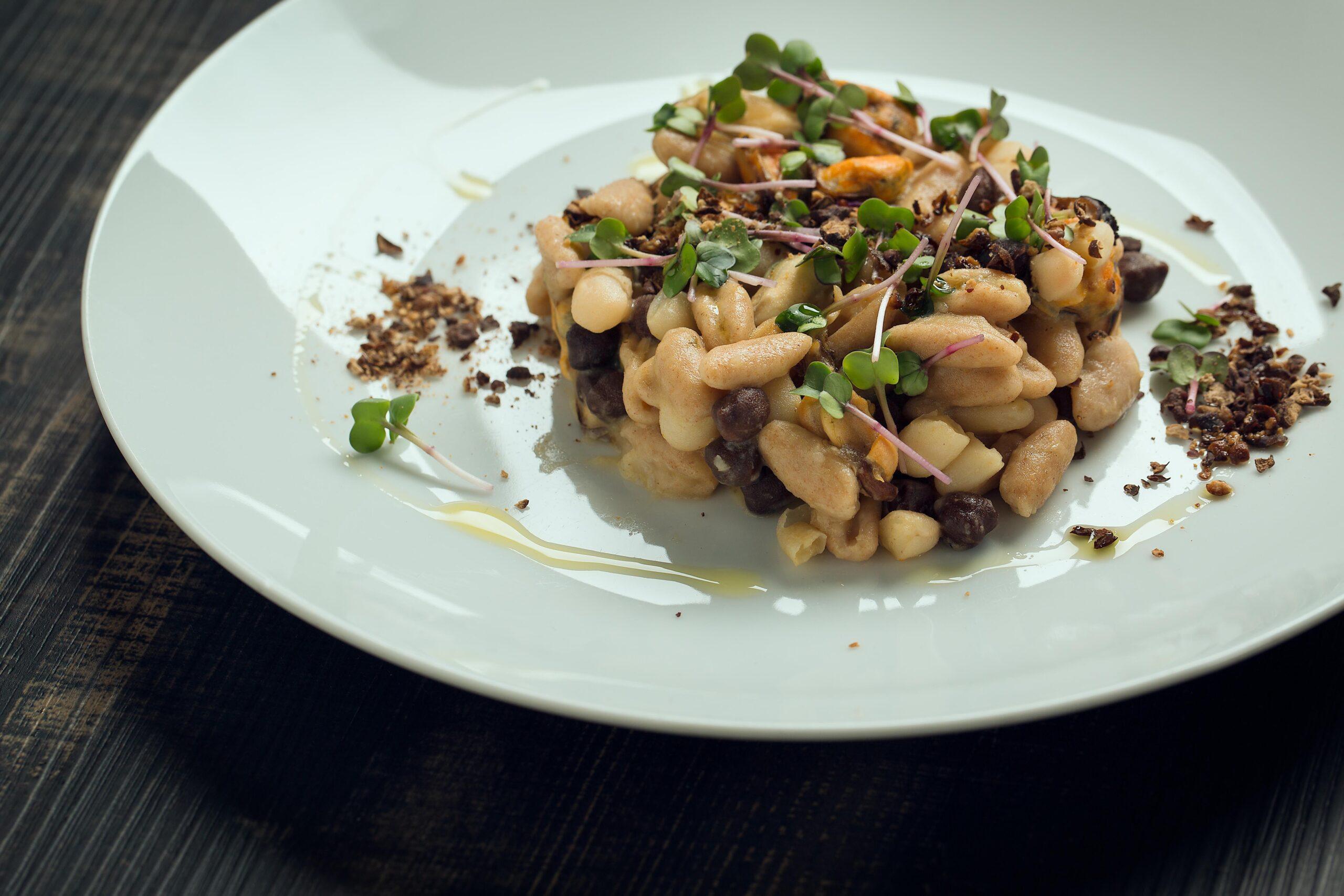 Serves: 4 Level: average Preparation: 50 min Ingredients: 350 g Maffei…
FIND OUT