Wholemeal orecchiette with baked tomato and salted almonds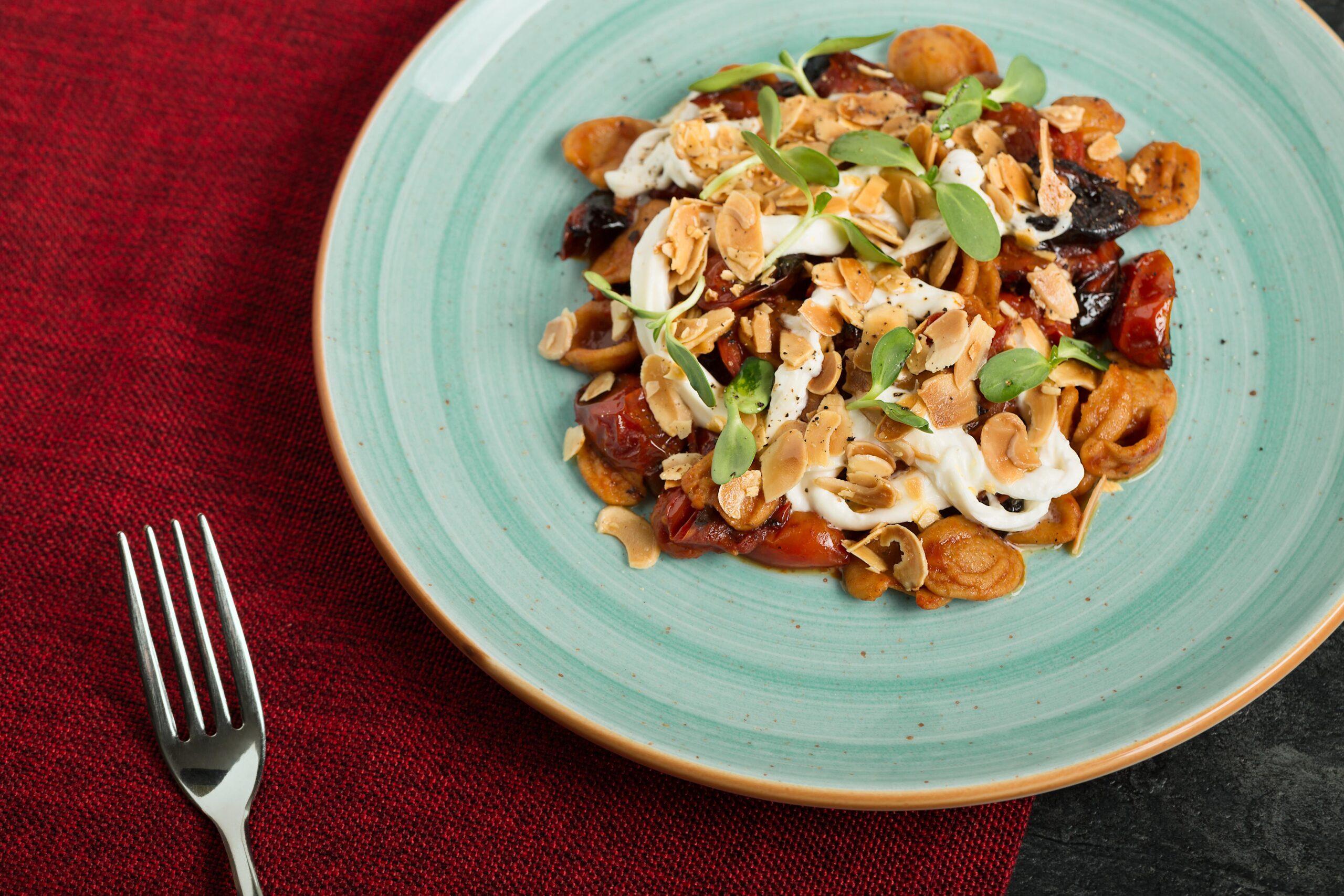 Ingredients:
350 g wholemeal orecchiette
400 g cherry tomatoes
100 g sliced peeled almonds
100 g smoked stracciatella cheese
1 white onion
Garnishment
oregano
basil

Method:
Cut the tomatoes into 4 pieces, roll them out on a baking sheet and season with plenty of basil, extra virgin olive oil, finely sliced onion and a sprinkling of oregano.
Bake in the oven at 250° for 40 minutes, making sure they are lightly charred.
Season the almonds with olive oil and salt, then put them in the oven at 160° for 10 minutes.
Cook the orecchiette in slightly salted water.
Stir in the pan the orecchiette with the baked tomato, serve and finish with the stracciatella and salted almonds.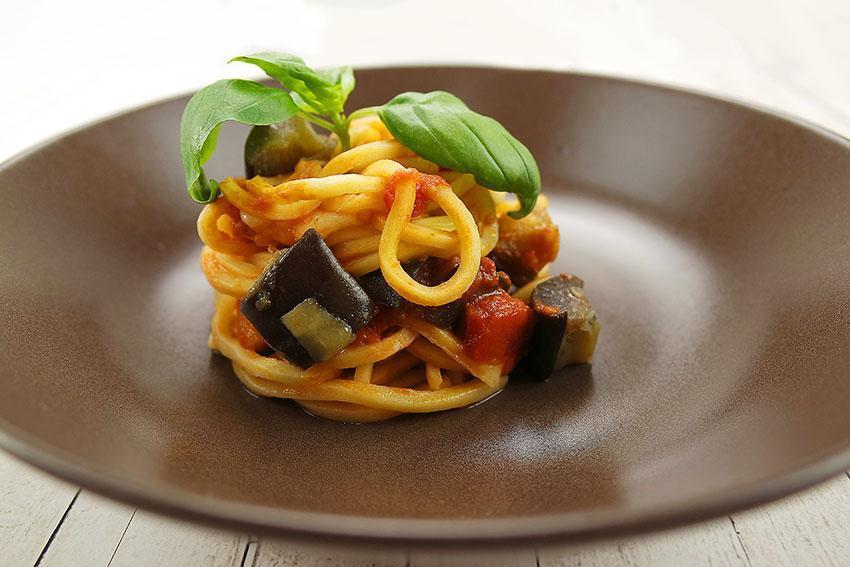 Serves: 4 Level: easy Preparation: 30 min Ingredients: 500 g Maffei…
FIND OUT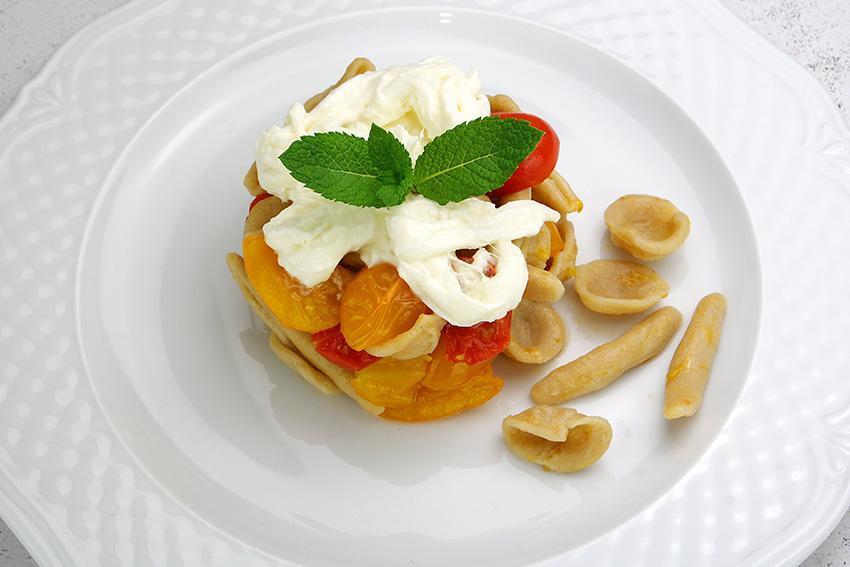 Serves: 4 Level: easy Preparation: 20 min Ingredients: 400 g Maffei…
FIND OUT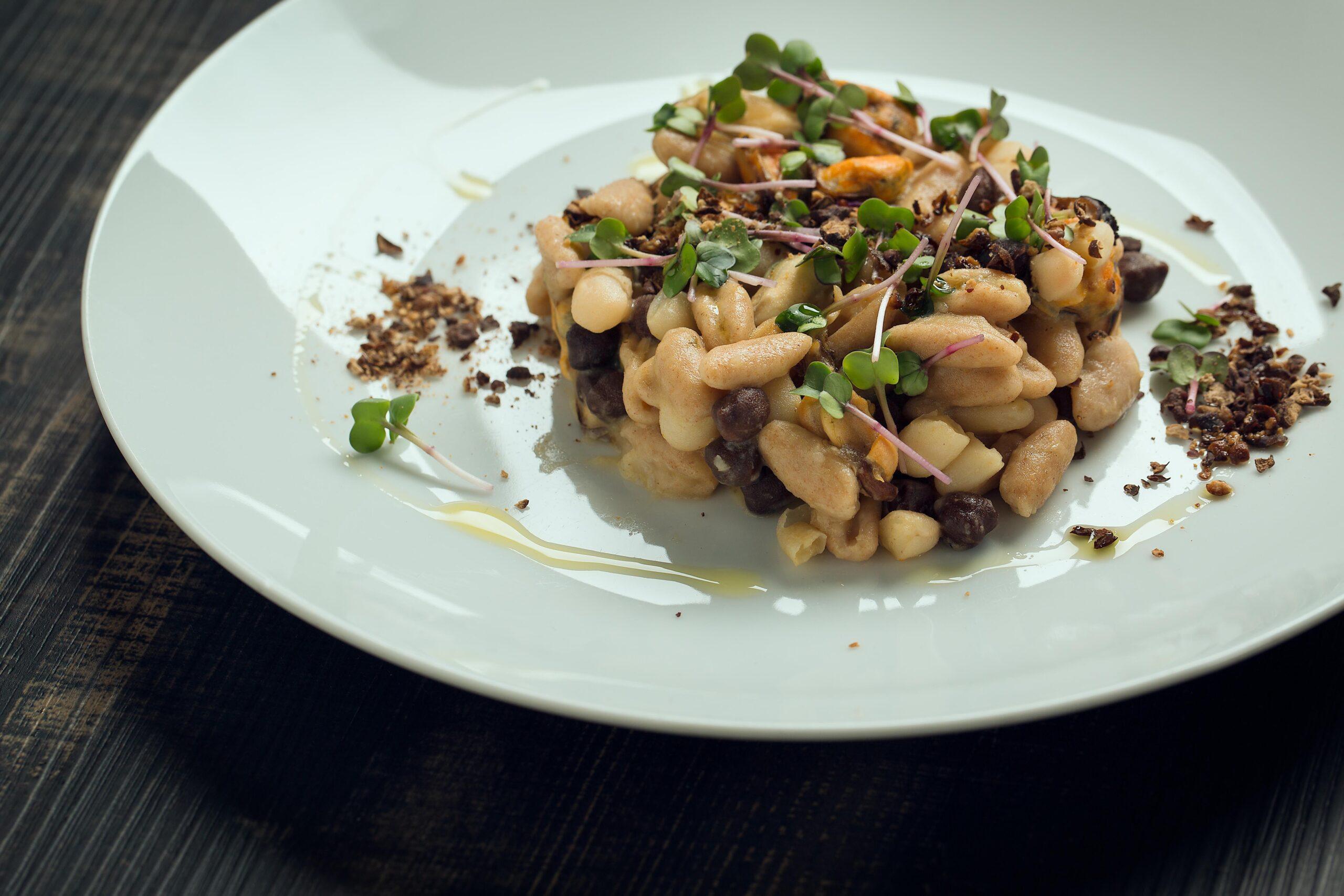 Serves: 4 Level: average Preparation: 50 min Ingredients: 350 g Maffei…
FIND OUT