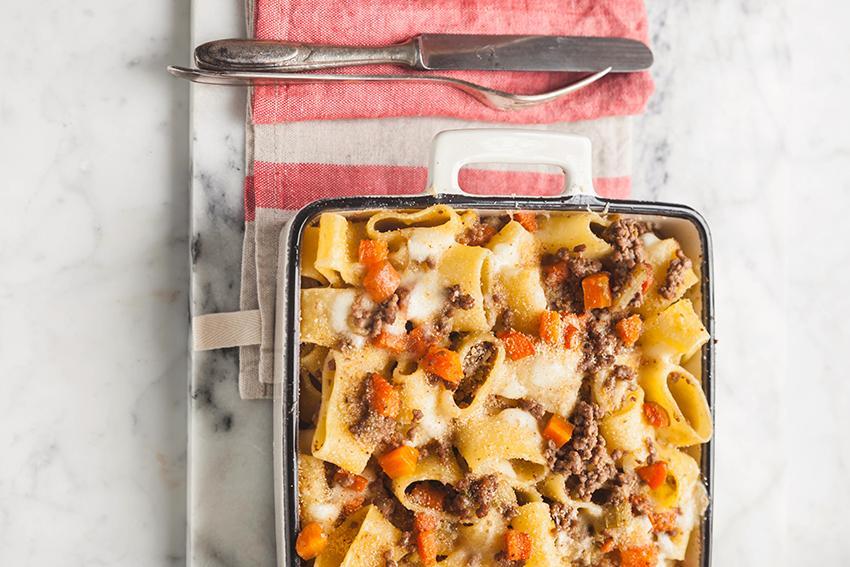 Ingredients:
450g of Maffei Mezzi Paccheri
500g of ground beef
1 sausage
3 carrots
1 stick of celery
1 white onion
Half glass of white wine
1 liter of vegetable broth
2 small mozzarella
100g of Parmigiano Reggiano
Extra virgin olive oil
Salt q.s.
Pepper q.s.
Breadcrumbs q.s.

Method:
Prepare the vegetable broth and set it aside. Peel the onion, wash it and cut it into cubes. Peel the celery, wash it and cut it into small slices. In a pan with high sides, pour plenty of extra virgin olive oil and add the onion and celery. Cook over low heat for at least 30 minutes, letting it brown. Then add the minced meat and the sausage, blending over a high flame with the white wine. Cook for a few moments and add a couple of ladles of broth. Lower the heat and let it simmer. Also cut the carrots and add them to the white meat sauce. The sauce will be ready after about a couple of hours. Add broth from time to time to ensure slow and even cooking. When the sauce is ready, cook the Mezzi Paccheri in plenty of salted water. Season the Mezzi Paccheri with the ragù and arrange them in a lightly greased baking dish. Add the chopped mozzarella and Parmigiano Reggiano. Add a drizzle of oil, a little breadcrumbs and bake. Remove from the oven as soon as the crust has formed on the surface. Serve immediately.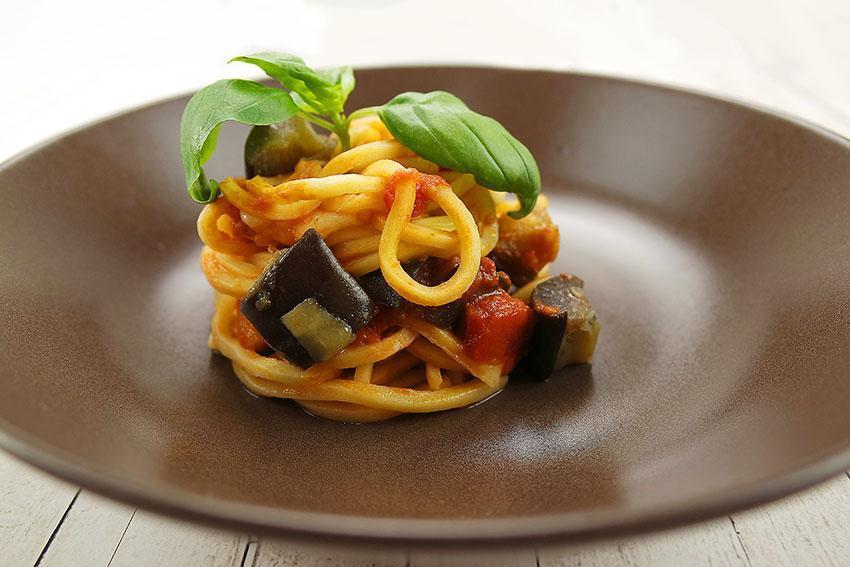 Serves: 4 Level: easy Preparation: 30 min Ingredients: 500 g Maffei…
FIND OUT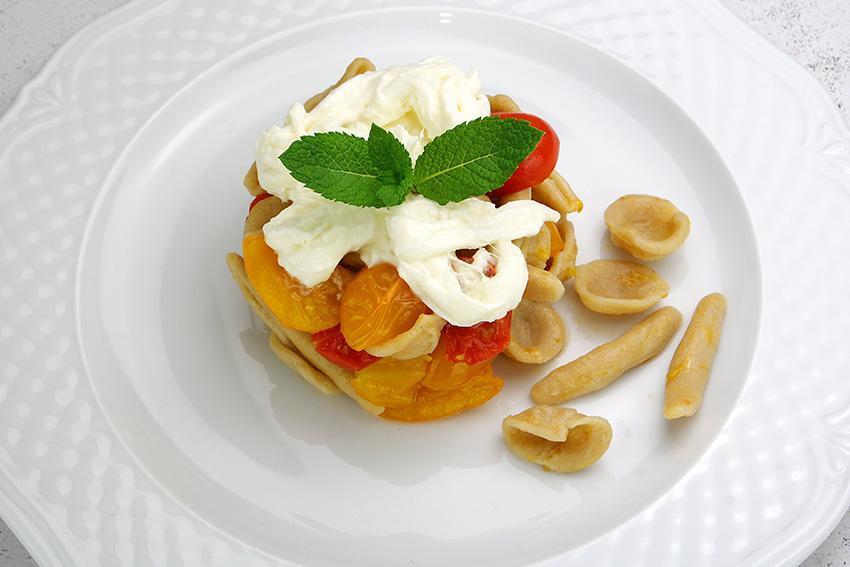 Serves: 4 Level: easy Preparation: 20 min Ingredients: 400 g Maffei…
FIND OUT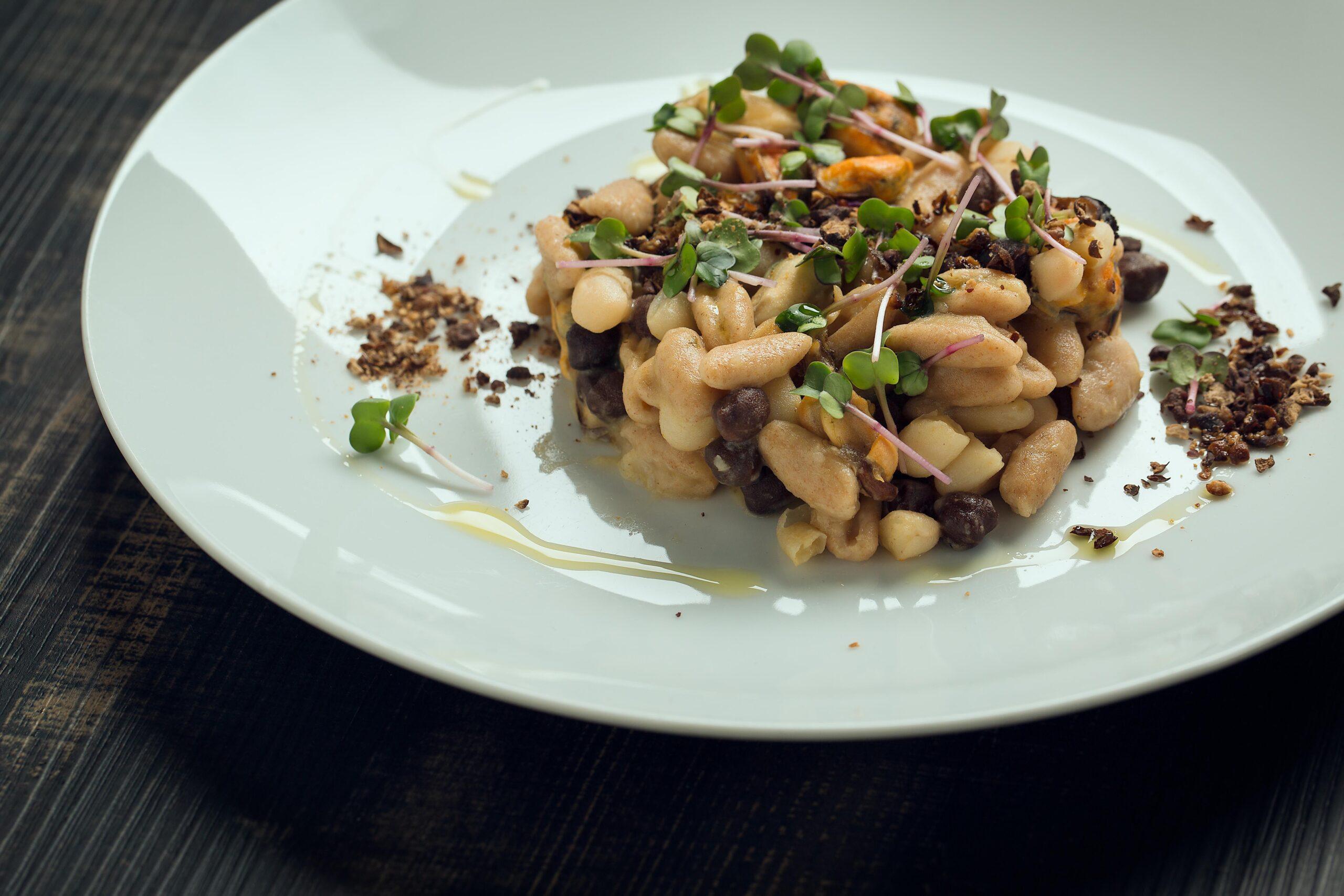 Serves: 4 Level: average Preparation: 50 min Ingredients: 350 g Maffei…
FIND OUT