Strozzapreti with turnips, anchovies and taralli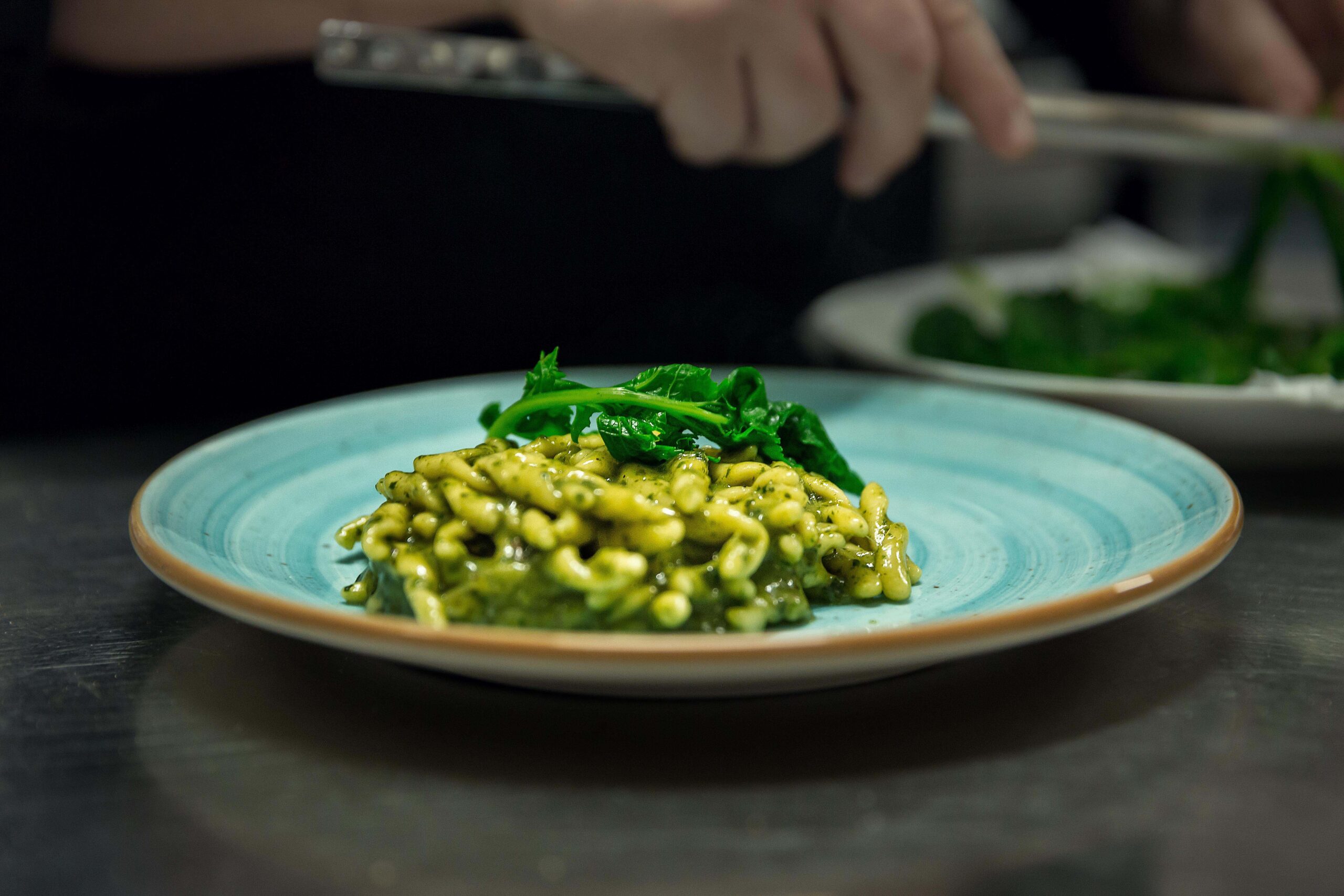 Ingredients:
1 garlic clove
380 g gluten free strozzapreti
400 g turnips
8/10 anchovy fillets
Garnishment
100 g taralli

Method:
Clean and boil the turnips. Then drain and stop cooking and color in water and ice. Then take one half of turnips and mix with extra virgin olive oil adjusting with salt. Strain everything to obtain a velvety cream of turnips.
Melt half of the anchovies in a pan, add the crumbled and toasted taralli.
Cook the strozzapreti in abundant salted water, drain and stir in the turnips cream and the remaining anchovies. Serve by finishing the dish with a sprinkling of tarallo and anchovies and with the cooked turnips sautéed in a pan with a drizzle of extra virgin olive oil.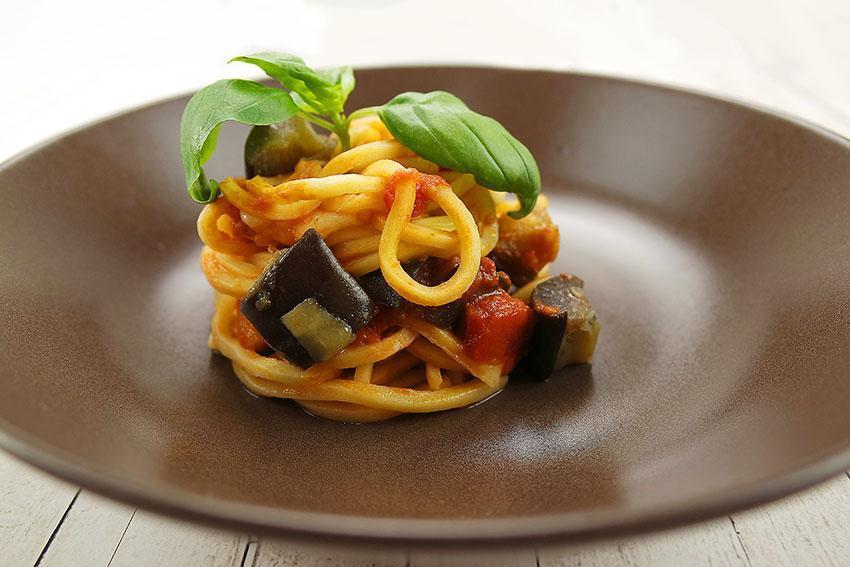 Serves: 4 Level: easy Preparation: 30 min Ingredients: 500 g Maffei…
FIND OUT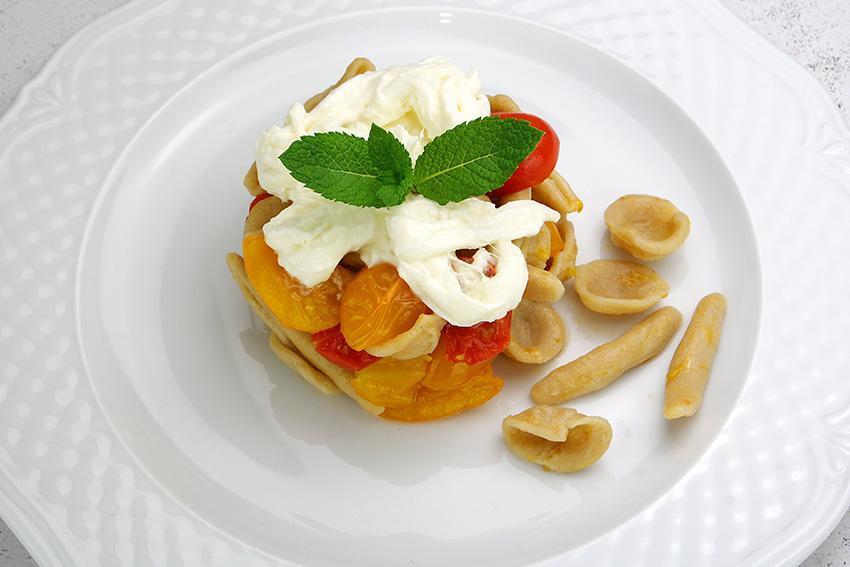 Serves: 4 Level: easy Preparation: 20 min Ingredients: 400 g Maffei…
FIND OUT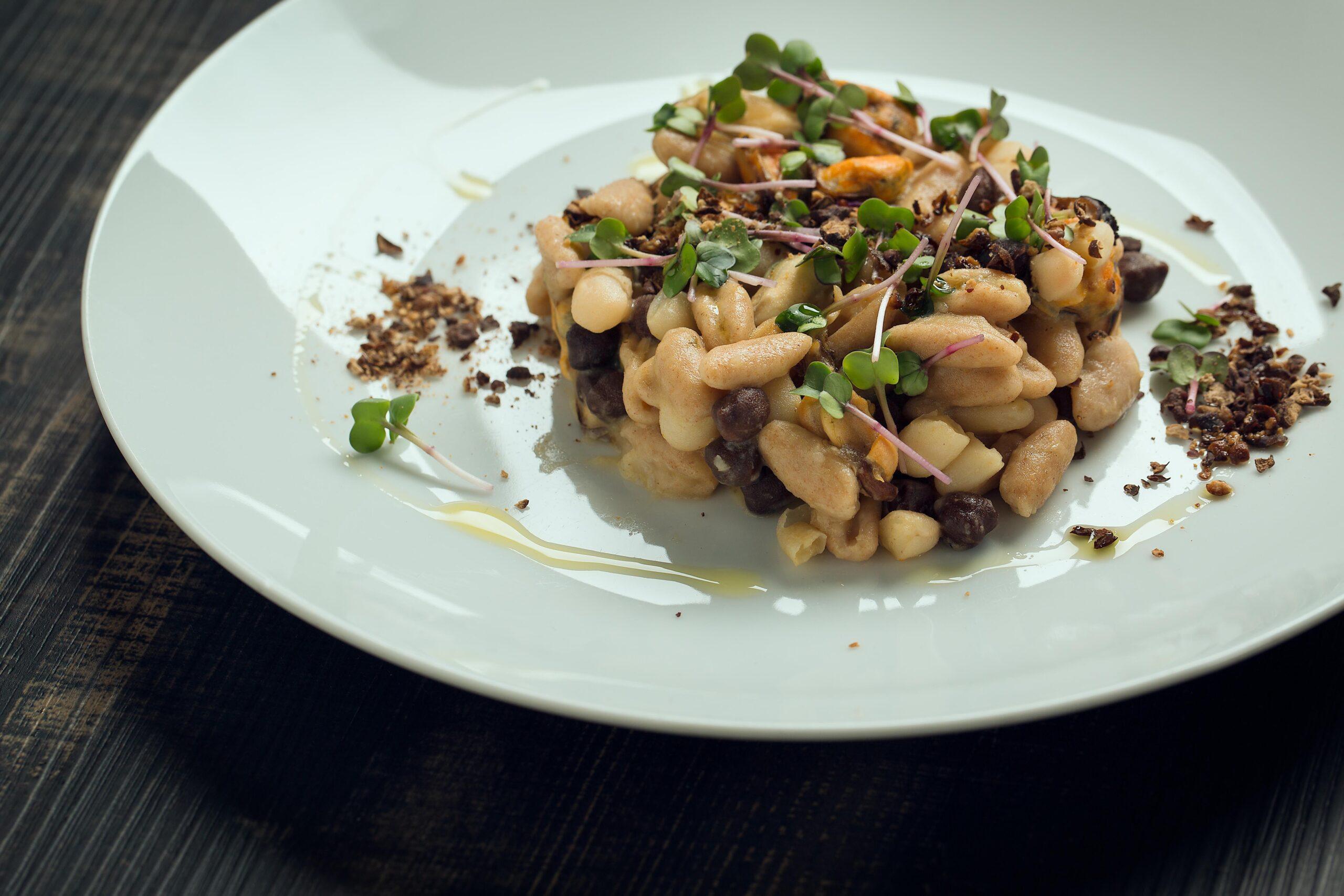 Serves: 4 Level: average Preparation: 50 min Ingredients: 350 g Maffei…
FIND OUT